ETL Digital Services is a Web Development Agency in Barcelona with a multidisciplinary team with experts in programming, design, web architecture and user experience.
We work together to offer the best design option, customized and adapted to your business.
Do you want to start receiving customers through your website? Let 's get started!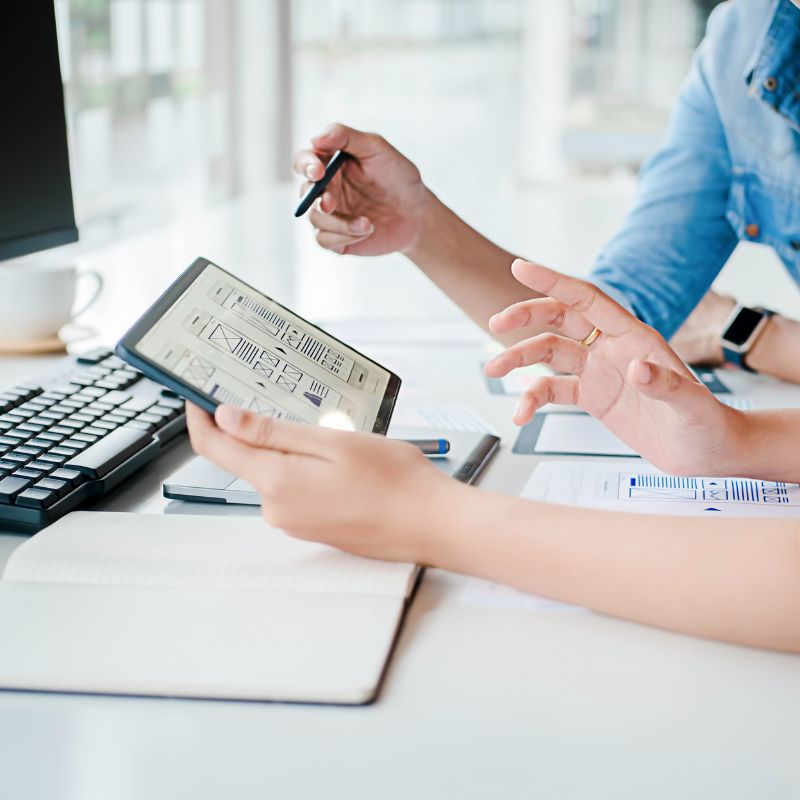 No solo hacemos páginas web bonitas, nuestra agencia de desarrollo web crea páginas optimizadas para vender.
Estructura web pensada al detalle para posicionarte el primero en Google, asesoramiento en contenidos y optimización técnica de la web, te aseguramos una página con un rendimiento del 100%.
Tu página web lista para empezar a vender, optimizamos la velocidad de carga y añadimos los metadatos correspondientes para mejorar la capacidad de posicionamiento de la web.
Configuramos todos los formularios y CTAs para asegurar que las conversiones puedan producirse correctamente.
En definitiva, no tendrás que preocuparte de nada porque tu web quedará preparada para ser lanzada al público con el mejor rendimiento posible.
Te enseñaremos todo lo que tienes que saber para que puedas gestionar la web tú mismo.
Podrás subir nuevos contenidos de forma intuitiva y sin depender de terceros. Tendrás nociones básicas de la plataforma para poder resolver cualquier situación que te puedas encontrar en el día a día de tu negocio online.
Contamos con servicios de hosting de alta calidad con servicio premium.
El hosting es un elemento crucial para cualquier página web, si lo deseas, nosotros podemos gestionar tu alojamiento, dominio, certificado de seguridad SSL e incluso tus correos electrónicos. Solemos recomendar esta opción ya que, de esta manera, si tuviésemos que realizar alguna gestión en relación al servidor, podríamos solucionarlo de manera más rápida y efectiva.
Tu página web lista para que tú mismo puedas gestionarla. Sabemos, sin embargo, que a veces la tecnología es un poco complicada y que siempre puede haber algún detalle que requiere de un técnico especializado ¡No te preocupes! Iremos de la mano contigo para que aproveches todos los recursos de tu WordPress al 100%.
Revisa nuestros packs de horas y planes de mantenimiento o contacta con nosotros para más información.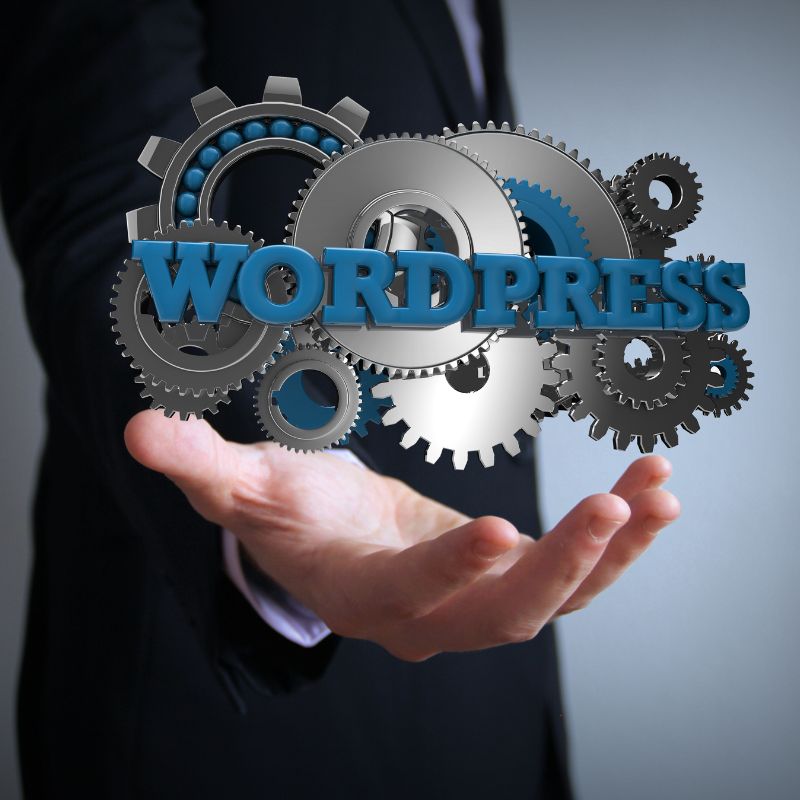 WordPress web
Development
WordPress is the most used platform for the creation of web pages, since it offers a great amount of resources that will allow you to scale your page as much as you want.
In our web development agency, we are experts in WordPress and we manage hundreds of pages daily.
Leave the creation of your website in the hands of professionals. You will notice the difference!
Your Corporate Web ready in record time
Let's get started!
First things first. We want to know everything you need for your website. We will talk about functionalities, site structure and design. We will make an analysis of all this information to create a site that suits you 100%.
First version of your Professional Web
We will show you a first version of your website. In this phase you will be able to tell us all the changes you want to make. We will write everything down to finish your website.
Final version and training
You will have your new online store ready with all the features you need to manage it yourself. To do this, we will teach you everything you need to know to get the most out of your page and not depend on anyone.
Let's sell!
Now you have your corporate website ready for you to make yourself known on the internet. If you need support, you can always contact us again. We also offer advanced web management and maintenance services.
Customized Web
Development
Take a look
at some of the professional Webs we have created
Do you have any doubts?
Check here our FAQ
What kind of pages do you make?
How long does it take you to make a page?
In ETL Digital Services we have experience in corporate websites in all types of sectors. We will study your case and create a page adapted to the needs of your business.
El proceso total para terminar una página web corporativa suele ser de aproximadamente 10 días. Nuestro proceso por fases nos permite agilizar al máximo el desarrollo de cualquier proyecto web
Si quieres seguir trabajando con nosotros también ofrecemos bolsas de horas y planes de mantenimiento web, SEO on page, gestión de contenidos y todo lo que necesitas para el desarrollo de tu negocio online. Contacta con nosotros para conocer más acerca de nuestros servicios.
¡Por supuesto! Actualmente trabajamos con clientes de cualquier parte de España y del extranjero. La comunicación en remoto con clientes fuera de Barcelona forma parte de nuestro día a día y no ocasiona ningún tipo de inconveniente.
Para las páginas webs corporativas siempre utilizamos WordPress. La facilidad para gestionar los contenidos y la gran variedad de funciones extra que ofrece lo convierte en la plataforma más atractiva para una página web corporativa.
Todo lo que necesitas para ser un referente online en tú sector
Read more about GDPR compliance
Responsible: ETL DIGITAL SERVICES S.L. Purpose: Collection of personal data in order to respond to your request.
Legitimation: Consent of the interested party. Addressees: No data will be transferred to third parties, unless legally required.
Rights: Access, rectify or delete data, as well as other rights, as explained in the additional information.
Professionals at your disposal
You can also fill in the form and we will contact you as soon as possible.
Monday to Thursday from 8:00 to 17:00.
Friday from 8:00 to 14:00.